To coincide with the relaunch of the We Are Pixel8 website, we have rebranded the Customer Support website as well. Using your valued feedback and suggestions, we have addressed the varied issues of readability and usability site wide.
Improved User Experiences
Logging in and logging out
One of the first things you will immediately notice about the refresh is we have done away with the login form, in the header, in favor of a simplified approach. We found that most people were using the login link and never the actually form itself. In its place is now a succinct messaging with links to actions you are looking to accomplish.
Once logged in, the user interface provides information about the currently logged in user: profile image and links to profile management and logging out.
Where is that search form?
An under utilized portion of the website was the search form. We believe this was due, in part, to the failure of the original design which had the form tucked away as part of the branding. We have made the search form more prominent by separating it from the header and main content. We have also given it a stand alone background color and made sure the form appears on all relevant pages.

You should now be able to make better use of the search form whenever you need it.
Writing a post should not be so hard
Another bit of feedback we took to heart was the difficulty some users had writing posts. The original post form was a bit stifling and compressed and did not lend itself to writing comfortably. Since this is the heart of the website, we knew this element needed to be improved first and foremost.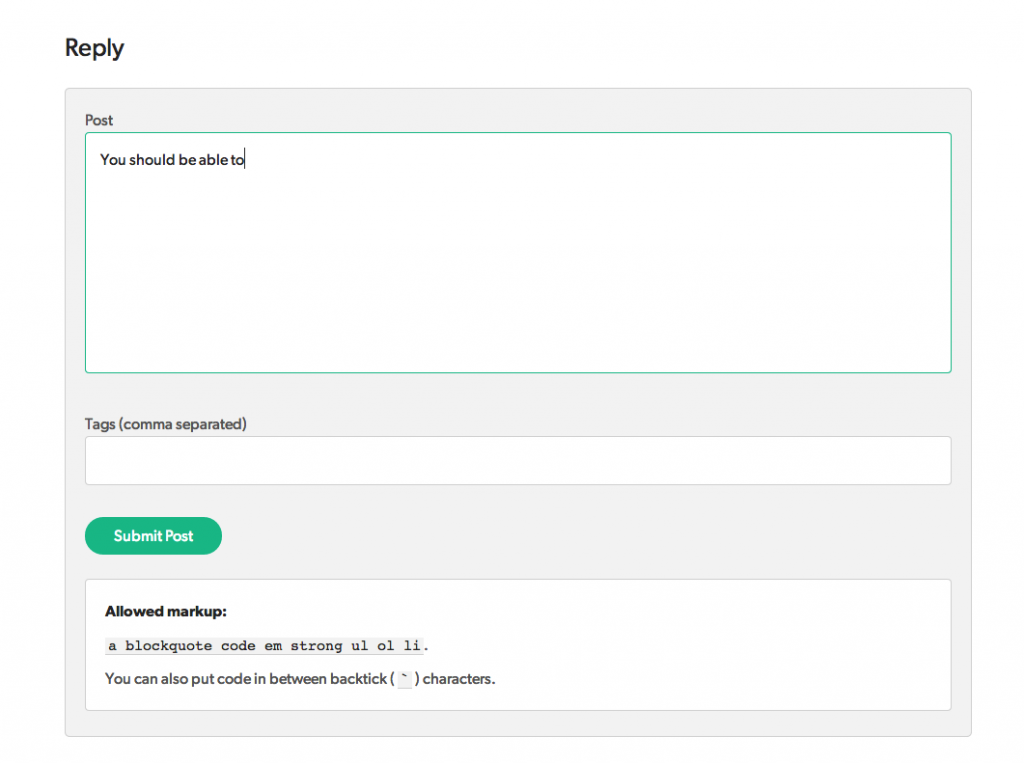 We have widened the form, giving you maximum real estate to write a soliloquy, if your heart desires. We have also cleaned up the user interface by simplifying the layout accordingly.
Typography matters. Period.
One of the items that needed to be addressed, outside of a brand refresh, was how uncomfortable the website was to read across varied platforms. What use is customer support, if you can't read it, right? The newly revamped customer support site is now highly legible, using our designated identity typeface, Gibson. The running copy is set at a comfortable reading size and measure as well as all user interface type.
What's Next?
Of course, work is never done once you hit the deploy button. Though we feel like we have addressed your suggestions and worked in viable solutions, we still value your continued input and feedback. If you find an area we can make further improvements on, please do not hesitate to let us know.